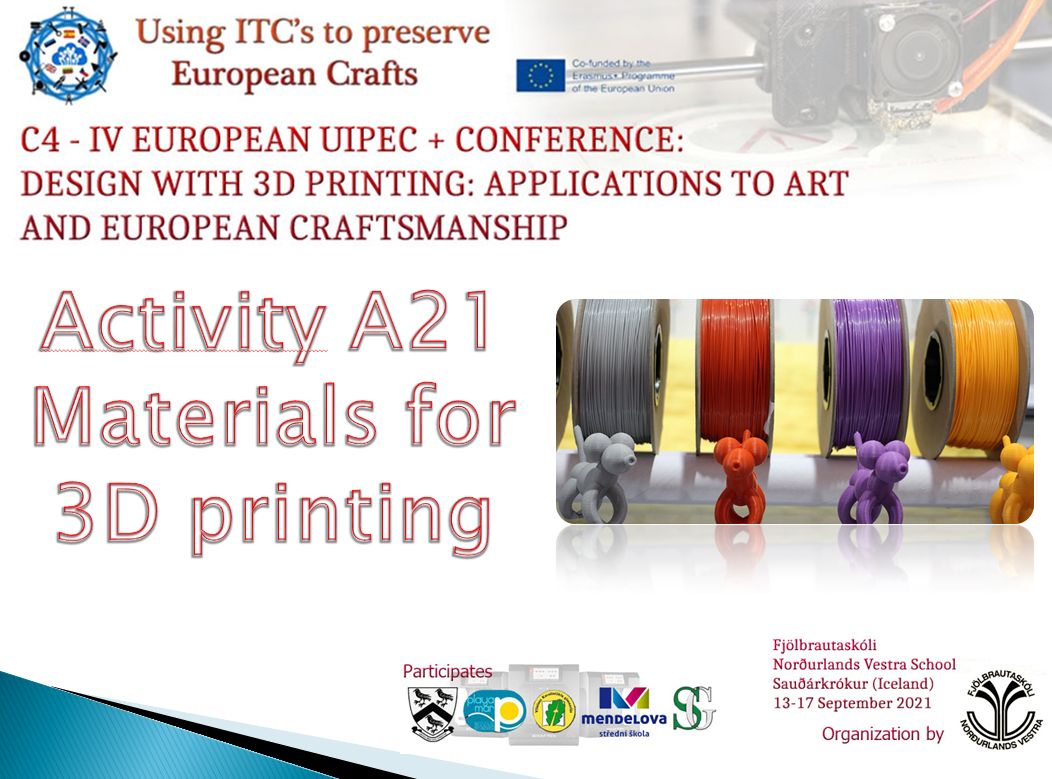 Our UIPEC project is based in several pillars and objetives like Crafts entreprenurship , innovative craftings and technoligy apllied to crafts , This mobility was mainly dedicated to 3d Printing and traditional crafts in VET
This project planned Workshop: ·3D Tecnhologies from Termal to Slice 3d Printing ) was celebrated in 13 september of 2021, in Fjölbrautaskóli Norðurlands Vestra , Souderkrokur VET and secondary school .
In the Workshop we learned about several 3D FDM Thecnologies from Thermal plastic , titanium, carbon to fiber Slice 3d Printing .

Finally using tinkercad we created a FDM Prototype.
This workshop was imparted by profesor Kati from FNV with the asistence of Professor A. Ballesteros.
From this lines we want to thanks its collaboration with UIPEC Project