Mendelova High School in Nový Jičín (Czech Republic) has 823 students and 84 teachers. The objectives of our multiannual plan are to promote methodological change based on ICTs (programming), the resolution of social problems with 3D printing and enhance entrepreneurship based on the opportunities of our cultural heritage.
This is the website of the school https://www.mendelova-stredni.cz/
The main motivation is the interest of our school for the conservation of historical and cultural heritage from the promotion of social enterprise. Help our students to detect opportunities for entrepreneurship in the European sector of art, crafts, protection and promotion of cultural heritage.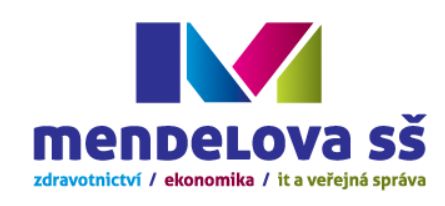 In addition, Nový Jičín is located in the Moravskoslezský region, one of the weakest economically in the republic. However, it is surrounded by many artisanal businesses of great cultural value that are in the process of disappearing because they cannot compete in a globalized world. They are the great forgotten public policies. Finally, an additional reason to participate in this project is to offer our students the chance to see other realities. We want them to learn to open their minds. Our school belongs to a small town located in a remote area north of Moravia, in an increasingly global world, this project, in addition to the skills and the change in methodology that will mean for the school, will help us get them out of their environment endogamic.
Where is Mendelova střední škola?
The main potential and capabilities of the center for the project are: 1) Its multilingualism. At school we teach five languages: English, German, Spanish, French and Russian. This fact is of great relevance for the project, with a view to the translation of the final materials in several languages. Some of their teachers use the CLIL teaching methods.
The school has been accredited to take the ECDL test.
2) We have three higher education training cycles (Administration and companies, ICT and health).
The first two will be of great help to detect entrepreneurial opportunities from the use of virtual reality in European crafts, for example, creating audio guides made with virtual reality with the students to preserve the knowledge of craft crafts at risk of disappearing. 3)
The center equipment. The school building is very well equipped. It has 9 computer labs, 2 tablet labs, 10 interactive whiteboards, 3D printers, etc. All staff have a high level of English and extensive experience in international projects (Comenius, Leonardo, Erasmus +).