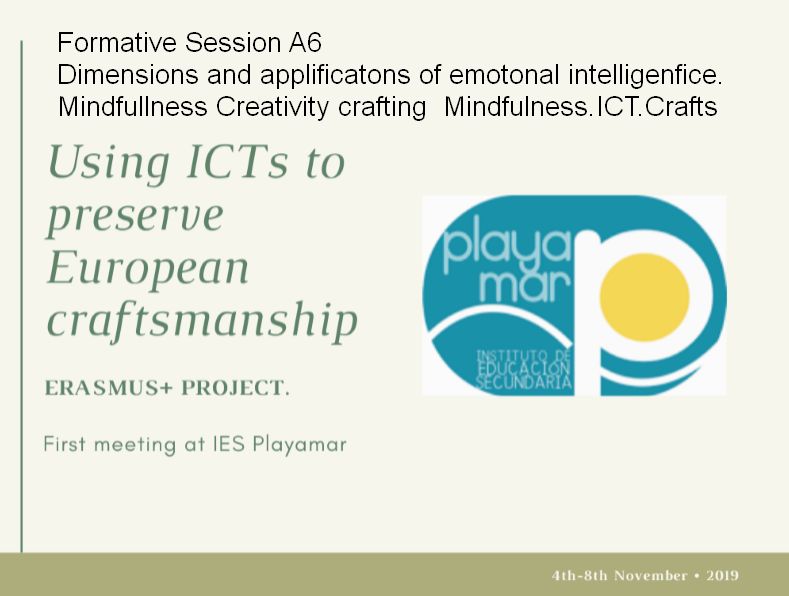 Every meeting, in this project , besides the working meetings, some Formative Sessions projected have to be developed. In C1 we count with 6 sessions which can be seen at the end of the post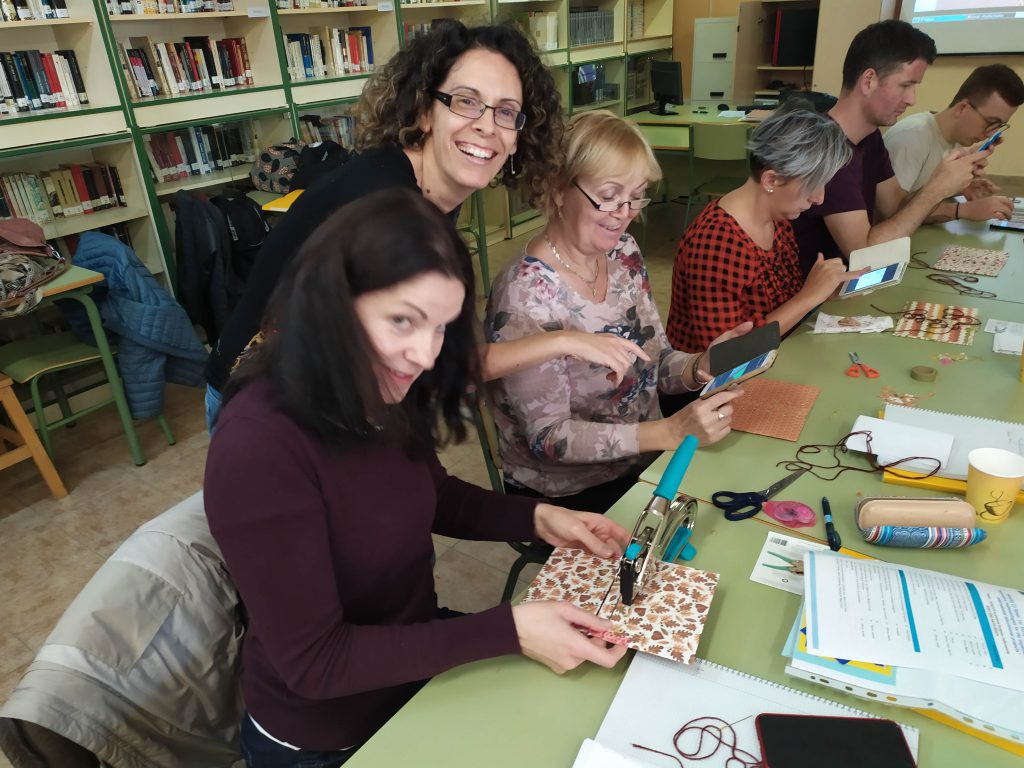 This Formative Session A6: Dimensions and applications of emotional intelligence. Mindfullness Creativity crafting Mindfulness.ICT.Crafts was imparted by Elisabeth Santaella , Expert in Mindfullness and creativity programs who developed a very interesting Crafting workshop associated to the emotional intelligence.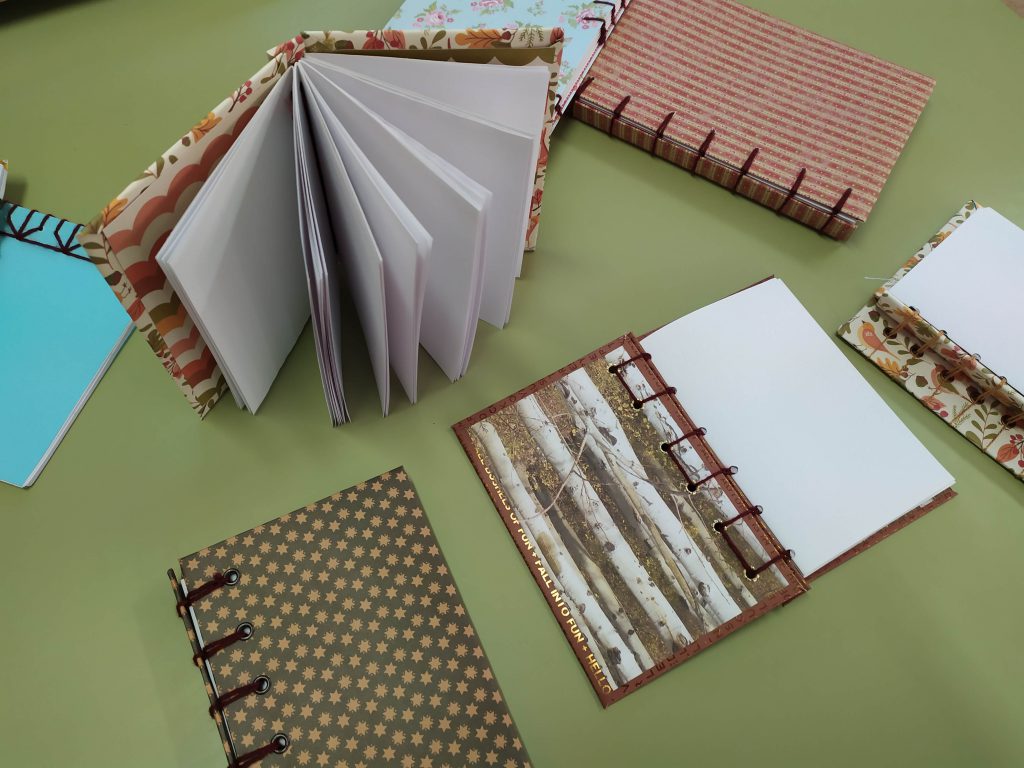 You can see the PDF presentation in our ISSUU library
From this lines we would like to thank Elisabeth Santaella , for its help and implication in the project.
INNOVATIVE METHODOLOGIES FORMATION in C1: Mobility Spain
A0: Set up the TwinSpace & eTwinning platform.
A1: Official presentation of the project to stakeholders.
A2: Platforms for effective and secure communication: Twinspace.
A3: Problem-Based Learning with google classroom tools.
A4: Project-Based Learning (PBL). IES Playamar Success Case.
A5: Cooperative learning and inclusive methodologies. IES Playamar Co-tutories.
A6:Dimensions and applications of emotional intelligence. Mindfullness Creativity crafting Mindfulness.ICT.Crafts